7 Ways to Manage Financial Stress During Trying Times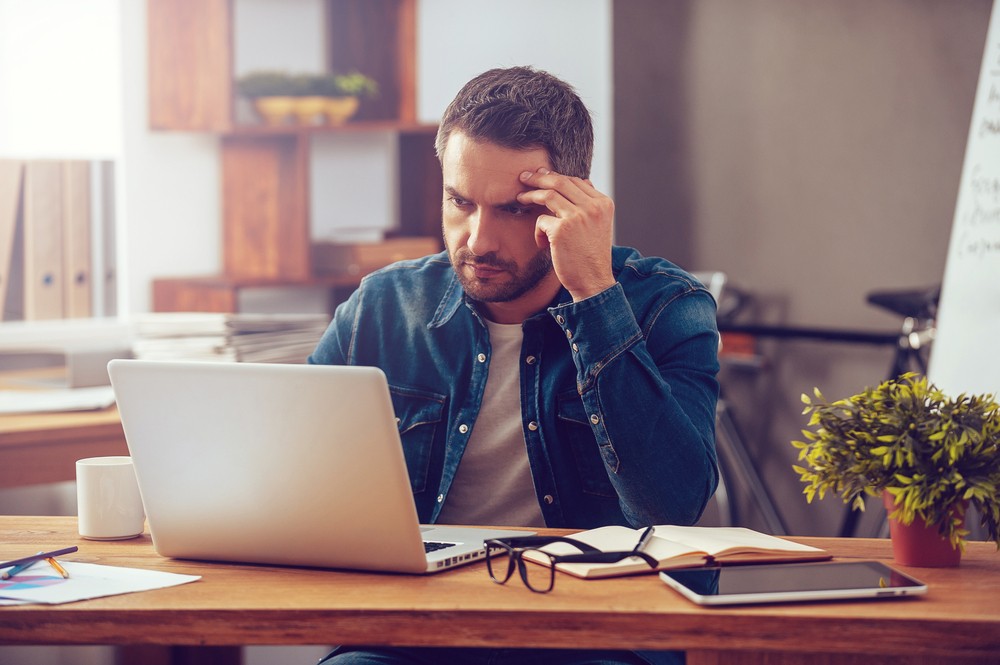 The coronavirus pandemic has created financial stress challenges for millions of Americans. If you haven't been directly affected financially by the economic disruption, there's a decent chance you know someone who has.
Considering the current unemployment situation, shutdowns, and an uncertain economy, it's understandable that you may be feeling stressed about your finances. It may even be causing you to lose sleep.
Here are seven ways that you can manage your financial stress during trying times.
1. Prioritize what you can control financial stress
You can't change everything that is causing you stress. Some things are simply out of your control. If you dwell on things you can't control, it's likely to cause you even more stress as you get frustrated with not being able to change them.
Focus instead on the things that you can control so that you can work to improve your situation. For an easy example, consider something simple like your food budget. Unless you are already on a bare-minimum food budget, look for ways to shave a few dollars off your grocery bill. You'll not only save money, but the feeling of accomplishment and being in control may help reduce your stress as well.
2. Find ways to earn more money to reduce financial stress
You can only cut a budget so far, and you'll want to be careful that your tight budget isn't a source of additional stress. Another way to ease some financial tension is to take steps to increase your income.
It may seem difficult to increase your income in the current economic environment, but it isn't out of the question. The simplest way to earn more is to work a few extra hours each week if your employer will let you.
If increasing your hours isn't an option, look for other ways to earn money. Some new unconventional ways to earn money may be available now because of the pandemic. For example, families with children who are schooling at home may find they have less time to take care of normal household chores than they did before. Many are willing to pay someone to do a grocery pickup, mow the lawn, help the children with online assignments or watch them while they attend school virtually.
3. Pay essential bills
If you are worried about being able to pay all your bills, prioritize essential bills first. Sorting through your bills and prioritizing them serves two purposes:
As a budgeting exercise, it guides you to deliberately think through what you spend your money on. You may find that some bills can be eliminated.
By knowing beforehand which bills you will pay first, you won't have to scramble to decide if you do find yourself in a bind later.
Both of these outcomes will help reduce your financial anxiety, and hopefully allow you to sleep better.
4. Save money (if you can)
Try to stick to a consistent savings plan. If you don't follow a plan already, try to implement one even if it starts small.
Having a savings plan that you follow is one more thing you can control. The act of saving will give you a sense of accomplishment that will reduce your anxiety. Then, of course having that money in case you need it later will also relieve some stress.
If you want to keep your money accessible but don't want it to be idle, consider putting it into a high-yield savings account. High-yield savings accounts pay higher rates than typical savings accounts and make great vehicles for emergency funds. If you want to contribute a certain amount to your savings each month, you can set up an automatic transfer from your checking account.
Once you've built an emergency fund, you may want to put any extra savings into a certificate of deposit (CD). You'll commit to keeping the money in the account for a set time frame in exchange for a guaranteed return rate that's generally higher than traditional savings accounts.
Here's a look at some of the best places to save your money.
5. Track your money-saving progress
You won't really know if you're making progress if you don't track it. Make sure you know where you stand.
"Do the work to figure out your exact financial situation," says Tracey Bissett, president at Bissett Financial Fitness. Tracking your progress lets you know whether the actions you are taking are moving the needle.
It also helps to know your progress because when you make progress toward your financial goals, like paying off debt, the positive psychological effects can lift your mood and health. If you aren't tracking your financial goals, you may not realize how much progress you're actually making.
6. Talk to your lenders
Debt can be both a financial and mental burden. Before you let debt and the stress it causes overwhelm you, talk to your lenders.
"Always remember that lenders are often open to discussing your issues and finding at least a short term solution," says Anna Barker, founder of Logical Dollar and personal finance expert. "This is especially the case at the moment, with a number of banks having announced temporary repayment freezes or non-reporting to credit bureaus of missed payments if requested by customers."
7. Talk to professionals
Consider talking to a financial advisor to help take some of the weight off your shoulders when it comes to things like setting goals, saving money and decreasing debt.
"The uncertainty created by COVID-19 has increased financial stress for many people who need help with money matters from someone they can trust," says Brian Thorp, founder and CEO of Wealth tender. "Fortunately, most financial coaches and advisors have adapted their practice to serve clients online. While technology has shown its value in a world of social distancing, it can't replace the human element offered by financial professionals when it comes to the emotional topic of money."
WE WILL WORK HARD FOR YOU
Over 18 YEARS Experience
Deal with a company that has over 18 years experience in the debt settlement industry. We don't use computer generated quotes we use our knowledge of the industry to work out the best debt settlement for you.
Fast debt settlement is based on the art of negotiation. Banks are usually open to this practice when they know they are speaking with professionals who are looking at both sides of the equation – the client and the provider.
No matter how bad you think your finances are, even if you're in collections, or have been declared delinquent, get in touch to see if we can help you contact
Address
99 Wall St #189, New York, NY 10005, USA
Hours
Monday 9am–10pm
Tuesday 9am–10pm
Wednesday 9am–10pm
Thursday 9am–10pm
Friday 9am–10pm
Saturday 10am–5pm
Sunday 10am–5pm
SettleBankDebt.com Fast Debt Settlement Solution Experts