5 Ways to Manage Financial Stress During Trying Times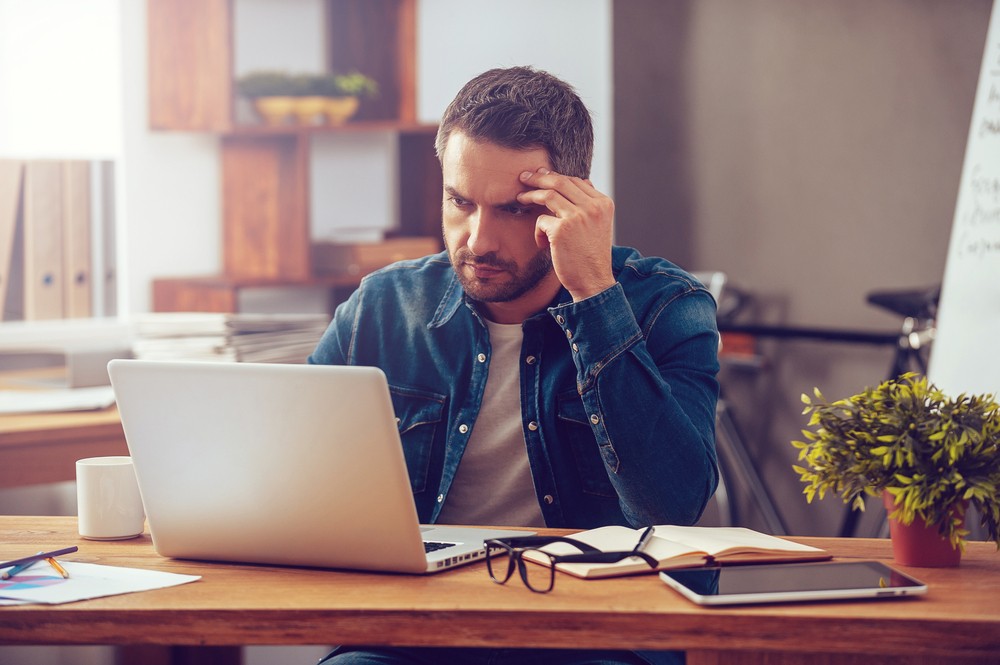 The coronavirus pandemic has created financial stress challenges for millions of Americans. And now, with a recession looming, the threat of things transitioning from bad to worse is a real concern. Even if you haven't been directly affected financially by the economic disruption, there's a decent chance you know someone who has.
Considering the everything we have experienced in the past two years and an ongoing uncertain economy, it's understandable that you may be feeling stressed about your finances. It may even be causing stress within your family or  within your business.
Seeking the help of debt settlement experts will always be a sure way to gain control of your unmanageable debts. However, here are Five ways that you can begin to manage your financial stress on your own during trying times.
1. Prioritize what you can and cannot control.
Some things are simply out of your control. If you dwell on things you can't control, it's likely to cause you even more stress as you get frustrated with not being able to change them.
Focus instead on the things that you can control so that you can work to improve your situation. For an easy example, consider something simple like your food budget. Look for ways to shave a few dollars off your grocery bill. You'll not only save money, but the feeling of accomplishment and being in control may help reduce your stress as well.
2. Pay essential bills first.
If you are worried about being able to pay all your bills, prioritize essential bills first. Sorting through your bills and prioritizing them serves two purposes:
As a budgeting exercise, it guides you to deliberately think through what you spend your money on. You may find that some bills should be eliminated altogether.
By knowing beforehand which bills you will pay first, you won't have to scramble to decide if you do find yourself in a bind later.
Both of these outcomes will help reduce your financial anxiety, and hopefully allow you to sleep better.
3. Save money when you can.
Develop and stick to a consistent savings plan.  Having a savings plan that you follow is one more thing you can control. The act of saving will give you a sense of accomplishment that will reduce your anxiety. A financial safety net of any size can help to reduce stress.
If you want to keep your money accessible but don't want it to be idle, consider putting it into a high-yield savings account. High-yield savings accounts pay higher rates than typical savings accounts and make great vehicles for emergency funds. If you want to contribute a certain amount to your savings each month, you can set up an automatic transfer from your checking account.
4. Track your money-saving progress.
You won't really know if you're making progress if you don't track it. Make sure you know where you stand. When you make progress toward your financial goals, like paying off debt, the positive psychological effects can lift your mood and health. If you aren't tracking your financial goals, you may not realize how much progress you're actually making.
5. Seek help from a debt settlement expert.
Debt can be both a financial and mental burden. Debt professionals have years of experience in the art of negotiation with creditors and lenders. Allow us to help you relieve the overwhelming stress and anxiety caused by unmanageable debt.
WE WILL WORK HARD FOR YOU
Over 18 YEARS Experience
Place your trust in a company that has over 18 years of experience in the debt settlement industry. We don't use computer generated quotes, as each client has individual needs and concerns. Our services are individualized to the needs of our clients.
Fast debt settlement is based on the art of negotiation. Banks and creditors are usually open to this practice when they know they are speaking with professionals who are willing to see both sides of the equation - the client and the creditor. Creditors want to settle the debt. It is our job to ensure that it is settled in your favor, giving you the peace of mind you deserve.
No matter how bad you think your finances are, even if you're in collections, or have been declared delinquent, let's discuss how we can help. Contact us!
Address
99 Wall St #189, New York, NY 10005, USA
Hours
Monday 9am–10pm
Tuesday 9am–10pm
Wednesday 9am–10pm
Thursday 9am–10pm
Friday 9am–10pm
Saturday 10am–5pm
Sunday 10am–5pm
SettleBankDebt.com  - Fast Debt Settlement Solution Experts